Library
There certainly won't be short of libraries at Zhenzhou University.–Zhengzhou University has 54 libraries! They fall into two broad categories: University Library (or UL) and School Libraries. Each School has a library which contains the standard texts needed for courses, along with other materials relating to more specialized collections of books, journals, periodicals and electronic resources for particular subjects.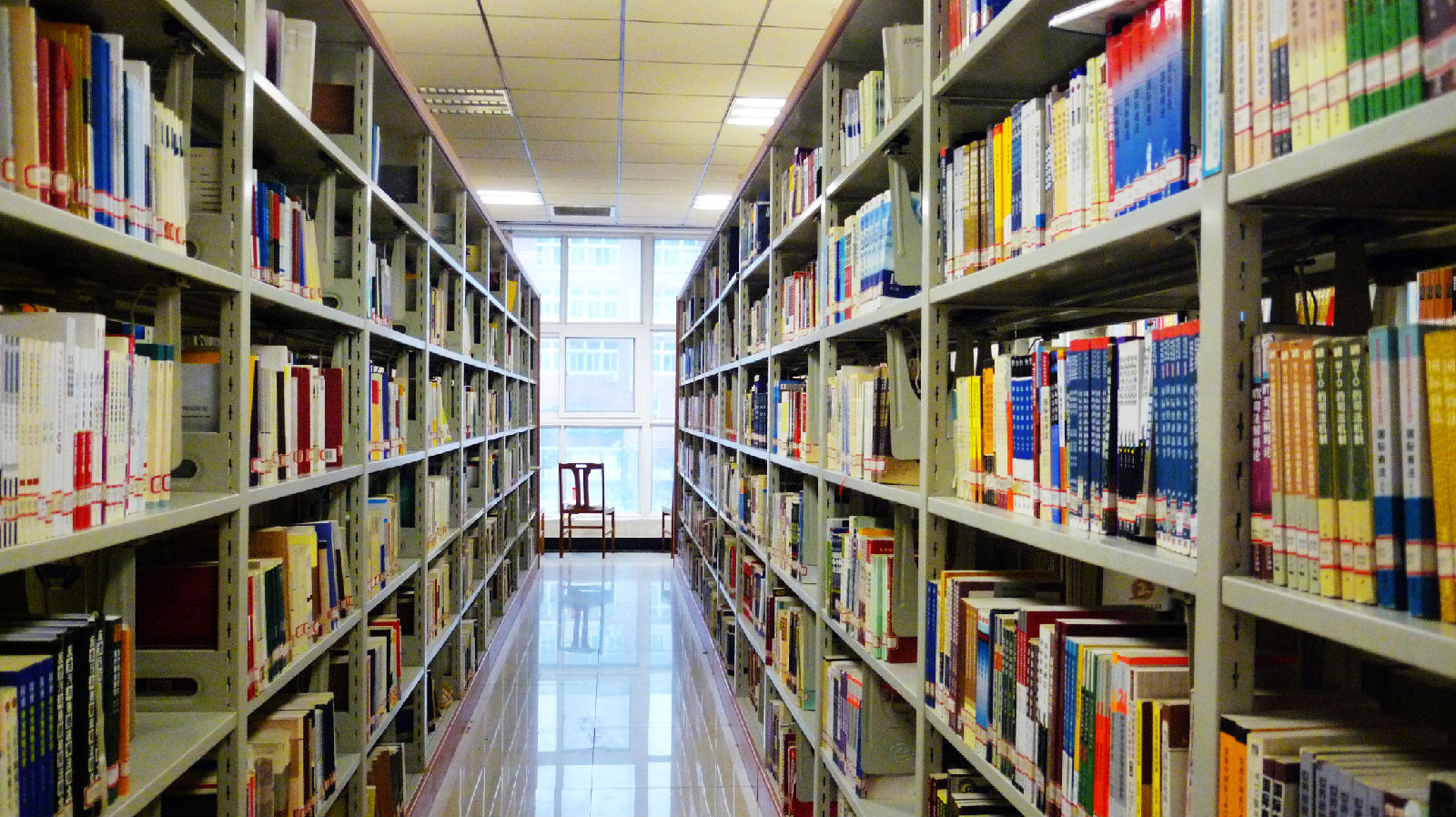 University library
---
University library (or UL) was founded in 1956,consists of four parts:Main Library on the new Campus, No 1 Branch Library, No 2 Branch Library, and No 3 Branch library (Medicallibrary) in three different campuses. The area of the library amounts to 84,000 square meters.The collections cover the fields of science, engineering, medicine, economics, management, art and law, and the strong areas are information technology, medicine, finance and economics. The collection capacity has reached 7,971,000 items, including 1, 000,000 foreign books, about 30,000 sorts of current periodicals both in Chinese and in foreign languages, 900,000 medicine books and periodicals in medical library. There are more 7,000 seats and 30 reading rooms in University Library.
The library also brought in many famous foreign databases and Chinese databases such as EI, Spinger, Elsevier, UMI, Chinese Academic Journals, Chinese Sci & Tech E-journals, WANFANG Chinese Databases and so on. Many important organizations are also located in the library, such as The Secretariat of University Libraries Committee in Henan Province, Halis Management Center, Halis Information Center in Science, Social Science and Humanities、Halis Information Centerin Engineering Technology, Halis Information Center in Medical. Besides, the library has played an important role in teaching and research at Zhengzhou University, and it has also made great contribution to the digital library development in Henan. The library now is composed of acquisition, cataloging, periodicals, circulation and reading, technology, documents Services and other departments.
The library has paid great attention to the development of the modern digital library. In 2002, ILasII integrated automation system was installed to the Library. Under the system, users can access the library's collection and librarians can work on acquisitions, cataloging, series management and circulation. The Library Online System is a part of the campus-wide network, and therefore accessible from every part of the campus, out of the University and overseas through CERNET and Internet.
To ensure you get the most from the University's libraries, the UL offers a range of practical sessions and one-to-one help through its Research Skills Programme. These include introductory tours, sessions to highlight the resources available for particular subjects and disciplines, and information skills classes giving tips and strategies for searching online.
If you're looking for a specific title, library staff will be happy to help you locate it, or you can search the online catalogue (accessible from anywhere in the University).
For further information, visit the University Library website.
Opening Hours
---
Monday – Friday: 8.00 am – 9.00 pm (6.00 pm – 9.50 pm *)
Saturday: 9.00 am – 4.50 pm *
Sunday: closed
Reader services and entry to the library cease 15 minutes before final closing.