How to apply
---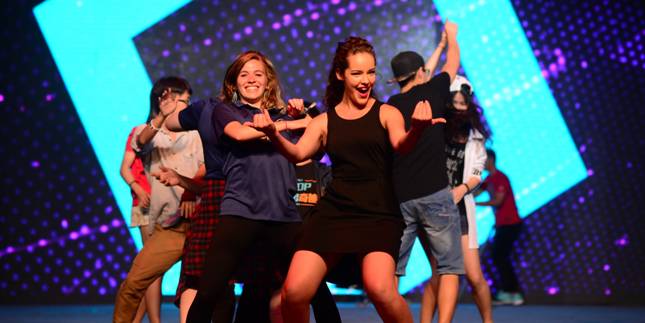 ---
All applications are advised to contact our admissions adviser for detailed information of application as early as possible. There will be two to three rounds of selections in April to May, June, and July respectively.
Students who intend to apply for scholarship should submit their applications in early March to both ZZU and scholarship sources. For more information of scholarship, please visit our website of scholarship.
---
There are also several authorized recruitment agents of our university in countries such as India, Saudi Arabia, Bangladesh, Thailand, Pakistan. Applicants in these countries can apply for this program with the aid of our agents. They will offer an all-round service for your application with reasonable agency charge. For more information of agents, please contact Admission Office.
---
All applications and supporting documents have to be submitted via the on-line application system by the appropriate closing date. To submit an on-line application, please visit our website:
http://apply.zzu.edu.cn.
Instruction of Online Application
Applicants who wish to apply for admission to more than one department should submit one complete set of the on-line application form and supporting documents for each proposed department of study.
---
The University views any act of cheating and plagiarism as of the utmost seriousness and it is a form of academic misdemeanor that the University will not tolerate. To discourage plagiarism, the University will: 1. Inspect all original documents at the time of registration; 2. Conduct a plagiarism check on the application materials submitted by the applicants, including the research proposal, research plan and vision statements, before offer of admission.
---
The application documents may include the following :
(a) On-line application form
(b) On-line submission of certificates and complete transcripts of undergraduate and postgraduate studies.
Please upload certificates and complete transcripts of your undergraduate and postgraduate studies via the on-line application system. Applicants have to supply certified hard copies of academic certificates and transcripts upon request. Documents that are not in English should be accompanied by a formally translated version in English. If the policy of your institution is that the transcript should remain confidential, please request your institution to send it directly to the Admission Office Zhengzhou University. For current undergraduate or postgraduate students: It is to your advantage to upload an interim transcript showing the results of courses you have completed so far. For qualifications obtained from ZZU: Certificates are not required but if you are a graduate, you are requested to upload your transcript with your on-line application; if you are a current student, you are requested to upload your examination results obtained from Teaching and Learning Office.
(c) On-line submission of statement of research interest or research proposal
Whether a statement of research interest or a research proposal is required depends on your proposed program and department of study. In general, a statement of research interest should include your reasons for undertaking work at ZZU, while a research proposal should include the background, the objectives and the methodology or approach you propose to take in studying the subject matter. Proper referencing is needed in the preparation of research proposals. The result of the plagiarism check will be taken into consideration when the Department, Faculty and Graduate School review the application. The application may be deemed unsuccessful if plagiarized materials are identified.
(d) Two academic referee letters
Please invite two academics who are familiar with your academic achievements to complete the academic referee letters. Please provide complete and accurate information of the referees, including email addresses, in the application form.
(e) Official score report of HSK,TOEFL, IELTS or other language proficiency tests as specified (for applicants of CMI or EMI program whose language of instruction and examination is not entirely in Chinese or English)
It is a policy of the TOEFL Policy Council to validate scores which are obtained within a two-year period. The University therefore accepts this two-year validity rule in the admission exercise.
(f) On-line submission of other documents
Other documents that applicants would like to bring to the attention of the University, e.g. list of publications, documentary evidence of academic awards and professional qualifications, and summary of relevant experience. If some of the supporting documents are not ready or available at the time of submission of applications, applicants should upload the documents via the on-line application system as soon as they are available, with their full name in English, the proposed curriculum and department of study and application number clearly written on the top right hand corner of each document. On or before the closing date, all supporting documents (except the referee reports) should be uploaded onto the on-line application system by the applicant. Documents/Information submitted/uploaded after the closing date may not be considered.
(g) All documents submitted in support of an application will be destroyed if the application is unsuccessful. Documents once submitted will not be returned. Do not send original or irreplaceable documents.
(h) All documents will be vetted before a formal letter will be issued to the successful applicant. Any forged documents found shall render the application unsuccessful or offer being withdrawn.
---
Address:100 Science Avenue,Zhengzhou,Henan, P. R. China 450001,
The International Admission Office of Zhengzhou University
Tel (Fax):0086-371-67780665
E-mail:admission@zzu.edu.cn