Food in ZZU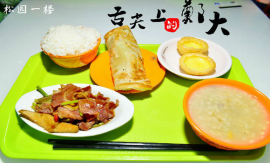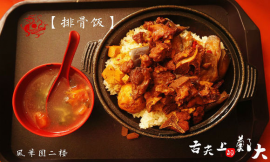 ZZU provide a variety of foods to cater international students. On campus you will find a number of places to get food and drink and meet friends. From canteens,restaurants to quick cafeteria shops, we are sure you can find a good place to cater for your needs.
If you end up choosing to live in Pine Park or Lotus Park, you will find there are India restaurants for international students in your accommodation building. They are run by chefs from India, and serving typical Indian foods with original India flavor.
International students also can cook by themselves if the foods served on all campus are not satisfactory. There are small kitchens in accommodation buildings with simple facilities, where students can reward self with their own delicious food.
Students can use their Campus Card to pay for all meals as well as other items they need on campus.
We have a strong commitment to green issues and cutting our carbon footprint. The University and the Students Union are both proud to support and promote "Guang Pan"(No Wasting Food) activity.
Chinese restaurants and Muslim restaurants can be found on ZZU campus with all prices ranges and styles. At local hole-in-the wall eateries, meals typically cost 5-10 RMB ($0.60-$1.25). Nicer Chinese restaurants can range between 20-40 RMB ($2.50-$5.00).China is both a large and diverse country, and this is especially reflected in the different types of regional foods. If you aren't already familiar with Chinese food, you will soon learn that Sichuan style food is very different from, for example, Shanghai style cooking. Every region of China has its unique cooking style, and in Zhengzhouyou have the opportunity to sample food from all of them.
One of the best aspects of Zhengzhou is its wide variety of international cuisine. Restaurants specializing in nearly every kind of international fare can be found near ZZU and both apartment complexes. Examples of international restaurants include American, Japanese, Middle Eastern, Indian, Thai, Korean, and Italian. At restaurants offering foreign cuisine, you can expect prices to be higher than most Chinese restaurants. International cuisine generally starts at around 40-80 RMB ($5.00-10.00) and can be much higher depending on the restaurant.